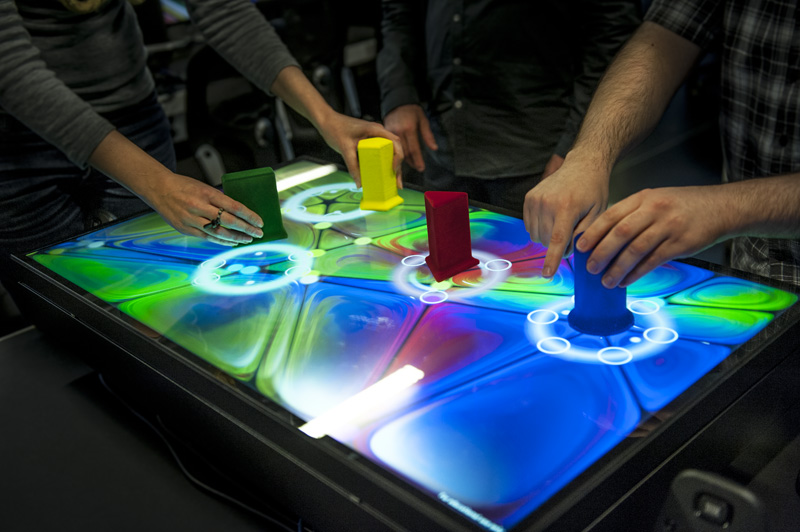 We are pleased to announce that  Games Centre node leader, Dr Jonathan Duckworth and his team were awarded a Premier's Design Award for Digital Design category for their 'Elements' project.
Elements is an interactive tabletop environment designed to support movement assessment and rehabilitation for individuals with an acquired brain injury. Brain injuries often result in impaired hand and reach function, which is profoundly disabling for those affected. The Elements system provides the patients with an intuitive workspace that affords basic gestural control. Elements integrates digital media software, tangible user interfaces (TUIs), augmented feedback, and artistic expression to enhance patient's motor and cognitive skills. The results of clinical evaluations indicate that patients relearned movement skills, increased their level of engagement, motivation and self-esteem, and importantly day-to-day functioning also improved.
The Premier's Design Award is a highly regarded accolade, with winners representing the best of design, creativity and innovation in Victoria.
Minister for Creative Industries, Martin Foley MP said, "The Awards honour and celebrate the products, processes and projects from the past year that have used design thinking to reshape the way we live, the way we interact, do business and see the world.