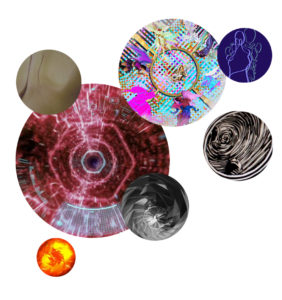 RMIT School of Media and Communications Masters of Animation, Games and Interactive Media students will showcase their work in Responsiveness.
Given just 4 weeks to conceptualise, develop and produce work for the 4K Dome, Masters students will demonstrate what can and can't be done in an intense burst of activity. This exhibition will unpack the issues around process and the making of work provoking ideas around innovation, quality and time pressure in a medium they have never before encountered.
Matthew Riley is a lecturer in animation, games and interactivity at RMIT University and doctoral researcher at Swinburne University who has received international and national recognition for his practice. He has exhibited at venues including the Australian Centre for the Moving Image, Monash University Museum of Art, New Zealand Film Archive, The Centre for Contemporary Photography and Field 36, featuring in publications including HOW Magazine (New York), IdN Magazine (Hong Kong) and Architectural Review Asia Pacific (Melbourne). He has been invited to speak at numerous conferences, organisations, festivals and institutions in the United Kingdom, Portugal, United Arab Emirates, Japan, China, France and Australia. He is a member of the Playable Media Lab at RMIT University and the Games Research Group (GaRaG) at Swinburne University.
Dr Chris Barker is an artist and researcher, who lectures in Animation and Computer Graphics at RMIT at the Centre for Animation and Interactive Media (AIM).
Date: Thursday 12 May 2016
Time: 11 – 6pm
Venue: RMIT Design Hub, cnr of Swanston and Victoria Street, Level 2 Gallery, Melbourne