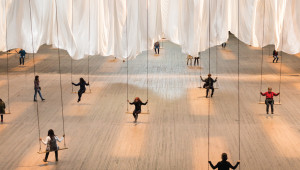 Miguel Sicart will present the keynote lecture for the opening of the Design & Play exhibition (29 April – 14 May 2016) at RMIT Design Hub.
Why do we play with computers? What makes computers a favourite material for the creation of playthings? By dissecting the material layers of computers as play engines, I will explore the aesthetics, ethics and politics of playing (with) computers. This talk is an inquiry on the pleasures of submission to digital play, and the joys of resisting the playful, loving embrace of computing machines.
Miguel Sicart is an Associate Professor at the IT University in Copenhagen. His research on games and playthings combines philosophy with design research. He is the author of The Ethics of Computer Games (The MIT Press, 2009), Beyond Choices: The Design of Ethical Gameplay (The MIT Press, 2013), and Play Matters (The MIT Press, 2014).
Miguel Sicart's public lecture and masterclass are part of an Australian Research Council (ARC) Discovery grant on Games of Being Mobile co-hosted by the Digital Ethnography Research Centre (DERC) and Centre for Games Design Research (CGDR), and School of Media & Communication, RMIT University. The Design & Play exhibition at The Design Hub (29th April – 14 May 2016) which will open directly after the talk finishes.
Date & Time
Thursday 28 April, 4:30 – 5:30pm
Venue
RMIT Design Hub, cnr Swanston & Victoria Streets, Level 3 Lecture theatre, Melbourne
Register here
Free event, registration essential.