*Please note the date of this event has changed
The RMIT Centre for Game Design Research presents visiting Masters student Michael Kreuzer and his topic "Going offline: Creating a Digital Detox app to silence your smart phone".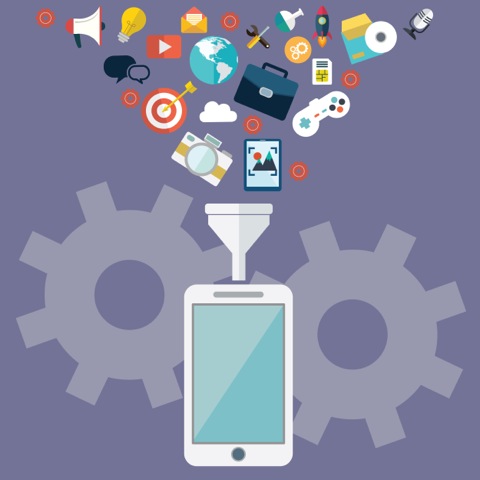 All around us, pressure is gradually rising. We can experience it in our workplaces, at our universities and nowadays even in our families. While the amount of data available on the Internet is doubling every two years, we are exposed to a constant stream of incoming instant messages, calls and notifications at the same time. Thus we are finding ourselves in an era, where we are sometimes not able to cope with all the information available to us anymore. This so-called information overload has been shown in numerous studies, but is
unfortunately still not apparently visible to us in daily life. As a result, stress related disorders are silently growing under the surface, slowly reaching vast proportions. Worse still, the majority of people aren't even aware of the fact, that they are subconsciously following rules, imposed on them by technology.
This talk will therefore discuss how to solve a problem caused by technology with technology itself. It is based on a master's thesis, aimed toward developing an Intelligent Information Filtering System that tackles mobile phone related stress disorders by using computerized psychological behaviour change methods. An artificial intelligence module analyses the movement sensors of a smart phone and recognizes the users current activity. Depending on if the user is in work or leisure mode, certain apps, SMS, email accounts or other information channels are automatically switched off. This way, the system keeps the user from unwanted and distracting information.
Michael Kreuzer is a master's student in the field of Computer Science and Media at Stuttgart Media University. He holds a Bachelor of Engineering (Audiovisual Media), has completed two apprenticeships in the fields of Software Development and Industrial
Mechanics, and worked as a System Analyst, developing large-scale simulation models for major corporations prior to his studies. Besides his Masters, he also works at Fraunhofer Society, programming handling robots and developing graphical user interfaces for
biotechnological purposes.
Date: Monday 27 June
Time: 10 – 11am
Venue: RMIT Design Hub, Level 10, Pavilion 1
Talk: 45 minutes
Q & A + networking: 15 minutes