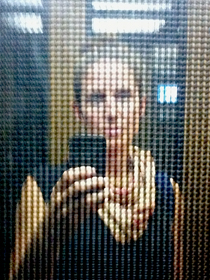 Dr Emma Witkowski
Director of Playable Media
Media and Communication
Ph: +61 3 9925 4756
Email: emma.witkowski@rmit.edu.au
Links
RMIT Staff Profile
RMIT Research Repository
Emma's Personal Website
Playable Media
Dr Emma Witkowski is the Director for Playable Media and a Lecturer in the School of Media and Communications. As the Program Manager for the Bachelor of Games Design degree, Emma teaches theoretical units on Game Cultures and Game Studies.
Emma received her PhD in Game Studies in 2012 from the IT University of Copenhagen, Denmark, taking a qualitative exploration of networked high performance play, considered through a lens of sociology and phenomenology, sports and game studies. She has been working in the field of computer game cultures since 2005, the same year she co-founded the Danish state and privately funded initiative Letzplay, a project aimed at increasing young women's access to ICT's and computer gaming knowledge.
Her current research looks at various aspects of computer game cultures, including high performance networked teamplay, esports, gender and games and serious leisure practices. She has written and presented on topics such as identity and play, livestreaming and spectatorship, Mega-LANs, running aesthetics, and the phenomenology of high-performance networked teams.
Capabilities
Esports and Mega-LANs
Teamplay, cooperation and competition
Gender and game cultures
Digital ethnography, sports sociology & networked socio-phenomenolgical research
Running aesthetics, autoethnography and locative/social media
Projects
Games livestreaming & spectatorship
Esports
Publications
Vossen, E., Voorhees, G., Taylor, N., Adams, M., Witkowski, E. (2017). Doing/undoing gender with the girl gamer in high performance play In:  Femininity and Games, Palgrave-MacMillan. (Expected 2017)
Hjorth, L., Horst, H., Galloway, A., and Bell, G., Witkowski, E. (2017). Networked Zombies: Running, Gender and Play with Zombies, Run! In: The Routledge Companion to Digital Ethnography (Expected 2017)

Witkowski, E. (2016).Cooperative Play In:

Debugging Game History: A Critical Lexicon

Witkowski, E. (2015).

(In press) Running with zombies: Capturing new worlds through movement and visibility practices with Zombies, Run!

In: Games and Culture, , 1 – 21

Witkowski, E. (2014).

Competition and Cooperation

In: The Routledge Companion to Video Game Studies, Routledge, New York, United States

Witkowski, E. (2013).

Running from Zombies

In: Proceedings of The 9th Australasian Conference on Interactive Entertainment: Matters of Life and Death, Melbourne, Australia, 30 September – 1 October, 2013

Witkowski, E. (2013).

Eventful masculinities: Negotiations of hegemonic sporting masculinities at LANs

In: Sports Videogames, Routledge, United States

Witkowski, E. (2012).

On the digital playing field: how we 'do sport' with networked computer games

In: Games and Culture, 7, 349 – 374

Taylor, T.,Witkowski, E. (2010).

This is how we play it: What a mega-LAN can teach us about games

In: Proceedings of the 5th International Conference on the Foundations of Digital Games 2010, Monterey, United States, 19-21 June 2010

Witkowski, E., Lybaek K. (2007). Negotiating Game Cultures: Reflections on Women's gaming experiences In: Game 'in Action conference proceedings, Gothenburg, SE, May 2007