Artist John Power presents a real time generative video installation under the canopy of the Dome.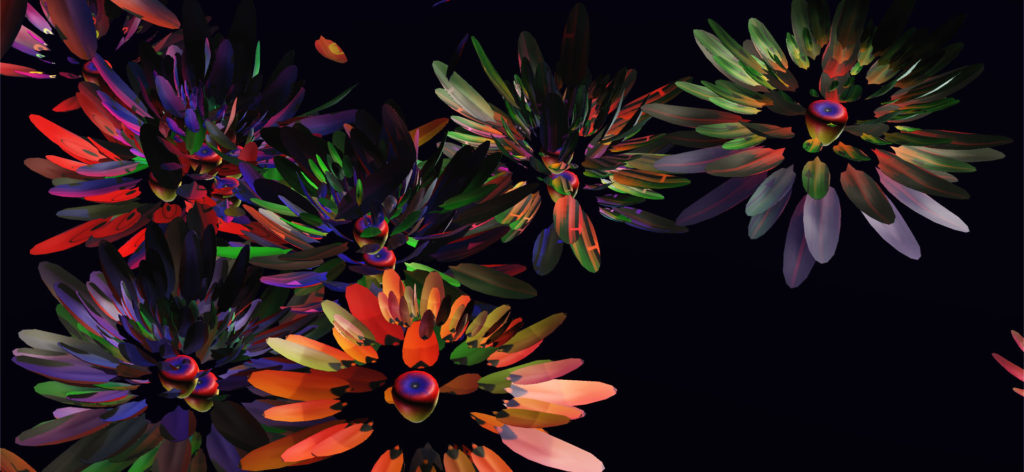 'Look, Petal' is a study in biomimicry, where structural systems and forms of flowers are used to inform an algorithm that constantly regenerates a visual form. Sit below the dome and watch the organic matter unfold before your eyes in this once only appearance during the Design and Play exhibition (29 April – 14 May 2016).
Date: Tuesday 3 May
Time: 11am – 6pm
Venue: RMIT Design Hub, Level 2 Gallery
John Power is a PhD candidate at CiART who is investigating and making data-driven generative art. John started as a painter, has worked as an art director and digital effects artist and performs as a VJ. John is as a lecturer at RMIT University and also works freelance; providing art, design, and direction for screen spectacle of many shapes and sizes.
This Project is presented for Melbourne Knowledge Week by the RMIT School of Media and Communication Centre for Games Design Research as part of the Design & Play exhibition (29 April – 14 May, 2016).