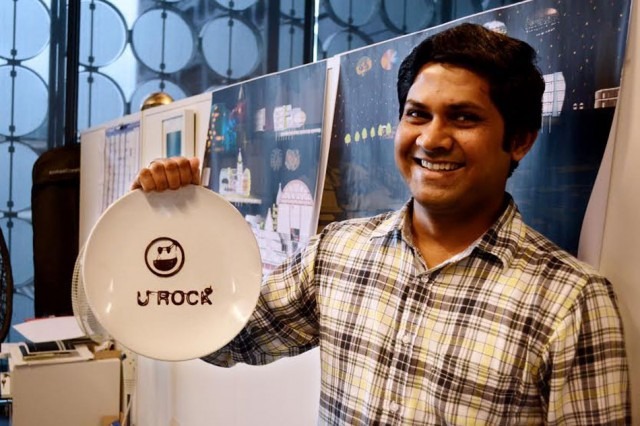 RMIT researcher Rohit Ashok Khot has found the sweetest way in the world to get people to exercise.
He will reward users with chocolate treats made on a 3D food printer and the more they exercise – the more sweets they get to eat.
RMIT researchers will be the first in the world to equip Melbourne homes with 3D food printers capable of churning out chocolate treats in a unique experiment to test if people engage in more exercise when rewarded with food treats.
Ten families will be chosen for the landmark study and their homes will be fitted with the latest 3D food printers worth $6000 each for the duration of the trial.
Participants will be hooked up to heart monitors that measure their physical exertion and then transform and deliver the equivalent amount of energy as chocolate piped out of the 3D food printer as a reward.
"The more they exercise, the more chocolate will be printed out which they get to enjoy as a reflective reward of their physical activity,'' Khot said.
"Participants will be able to see their chocolate printed out after they exercise and we will study if this new edible mode of representation is enough to make exercise more engaging and enjoyable,'' he said.
The printed chocolate will be personalised to their activity and will take shape of their name, smiley faces, flowers and hearts.
Khot said his unique research had generated enormous interest.
"Academics are keen to see what more can be done to get people to exercise and to support the experience of being physically active and food based representations are the next step in that research.''
Khot said it is not a given that people will suddenly become more physically active if rewarded with chocolate and he is keen to test his latest research.
"Some people may decide that because of its calorie content, chocolate is not an appropriate reward to get them exercising.''
Khot is currently recruiting chocolate lovers aged over 18 to his unique trial. 
Media Links
Channel 9